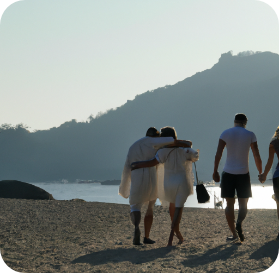 Our Mission Statement:
Our mission is to make your life easier by providing the best possible resources for everything relating to retirement.  Simply told, our goal is to help you learn, plan and implement for a more secure and happier retirement.
Starting Thoughts:
My wife taught an executive course in personal and organizational planning, in which she taught, "if you have no plan as to where you are going, any road will take you there".  Planning is key to success in any undertaking and even more so with retirement as it becomes harder to recover from errors in planning once we reach the age of retirement.  
Planning for retirement is like sailing, it requires three basic elements – where is your destination, where is your starting point and how to navigate to your goal.  We will help you address all three of these.
Like many people, when we started, we didn't have a clear picture of our financial starting point. Understanding where you are now is key to knowing where you need to focus. There are many investment strategies and options, it is best to learn about the many products and services.  If you are just starting, do not stress over the often-confusing options, we will try to help by providing easier to understand explanations.  With a better understanding of investment options, you will be better positioned in choosing which works best for you.  Keeping with the sailing theme, winds change and so does the market. Your retirement investment strategy should reflect market changes, as well as your goals.  That is to say, your investment program should be routinely reviewed and updated as needed to keep you on course.